Niche publishing geared towards the LGBTQ+ community was the focus of "Queering the Media: The Making of a Magazine for LGBTQ+ Women" at MagNet 2017.
The premiere issue for Lez Spread the Word's print publication, LSTW, launched last November, and tackles issues relevant to contemporary queer life.  
"LGBTQ issues are pretty fringe in the media and certainly in general interest publications, and we are reacting to that," says co-editor in chief Stéphanie Verge in the latest episode of AudioMag. Verge is also the deputy editor of Reader's Digest. "There aren't a whole lot of magazines out there devoted to women who love women. It's natural for people to want to see their stories reflected back at them, so that's what we're doing here. There's nothing like our magazine on our market."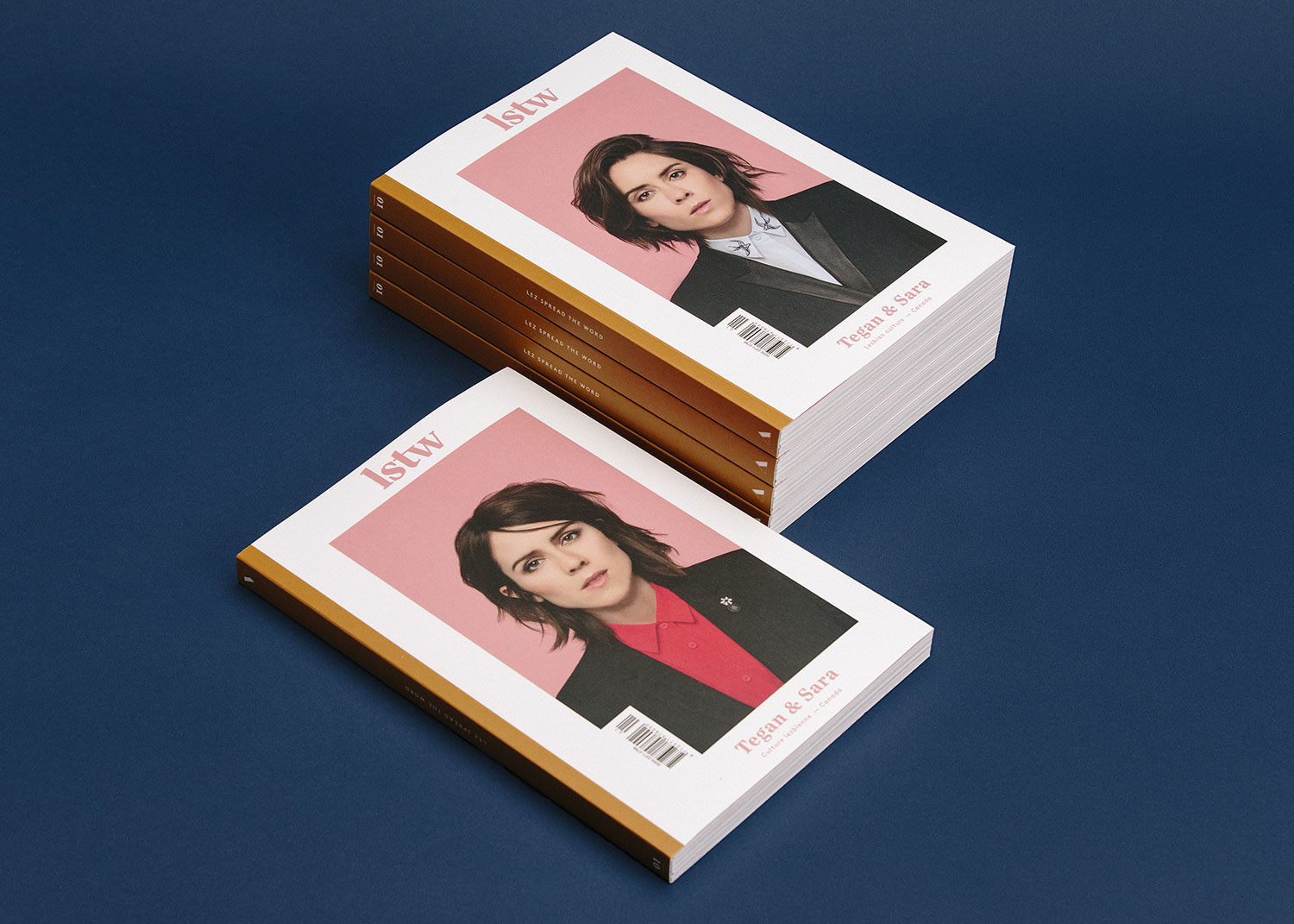 The inaugural issue tackled a wide variety of topics including a profile of a Cameroonian refugee who came to Canada after being persecuted for her homosexuality, police response to homophobic crimes and a service article on the lack of safe sex between women who have sex with women.
The magazine, and all who contribute to it, are completely bilingual, reflecting the city where it was founded.
"We are based in Montreal where bilingualism is ever-present," says Verge. "It allows us to reach more readers. It's part of the DNA. We want to tell a multiplicity of stories because they aren't really being told elsewhere."
The roots of the magazine are based in live events.
Five years ago, LSTW's publisher Florence Gagnon founded Lez Spread the Word as an LGBTQ+ organization devoted to producing content by and for queer women. After launching a website, a web series, a play and bi-monthly events, print seemed like a natural next step.
The magazine is put together by a devoted roster of volunteers, with Gagnon as the only full-time paid employee.
It sells in 15 different cities around the world including New York, Los Angeles, San Francisco, Amsterdam, Stockholm, Berlin, Paris and London.
"The lack of LGBTQ+ publications isn't exclusive to Canada or North America. It exists everywhere," says Verge. "So once something is put out there, and because we already had a profile because of our web series and website, we suspected that people would be interested but we didn't think it would happen this quickly. The only downside is it is prohibitively expensive to be shipping. It is an odd format, and we have really thick paper stock. It's 230 pages, so shipping to Europe is very, very pricey."
Like all publishers, Lez Spread the Word relies on multiple streams of revenue.
"We're doing a lot with a little. We have a few advertisers who really believe in the project, and have been involved with Lez Spread the Word, the organization, before we came up with the idea of producing a print magazine. So they bought ads in our first issue," explains Verge.
In addition, there is a corporate partnership with Desjardins that has provided seed money for various projects, events with DJs in which the profits are reinvested back into the organization and the magazine.
"We aren't expecting to get rich off this," says Verge. "We are not under any illusion that that is possible because of the format and production values and because it is niche. It's really a passion project for everyone."
Listen to the entire conversation with Stéphanie Verge.
Find more episodes of AudioMag in our resource centre. AudioMag is available to download and subscribe on iTunes.
AudioMag is produced by Tina Pittaway, an award-winning independent writer and broadcaster. Tina has been a contributor to CBC Radio and Television for more than 20 years. Her radio documentaries have been honoured with a 2007 Gabriel Award, 2008 Amnesty International Media Award, 2009 Gold Medal at the New York Festivals and a Science in Society Award from the Canadian Science Writers' Association. Visit Tina online to learn more about her work.
Know someone in the industry who would be interested in receiving AudioMag? Send us an email at info@magazinescanada.ca and we'll add them to our list. Or sign up for our RSS feeds on magazinescanada.ca or on iTunes.
AudioMag is made possible with the support of the OMDC.
Magazines Canada acknowledges the support of the Government of Canada through the Canada Periodical Fund of the Department of Canadian Heritage, as well as the Canada Council, for this project.